World's Cheapest Laptop ComBook: Hell Friends, Today in this post I am going to share with you about the World's Cheapest Laptop that is CompBook.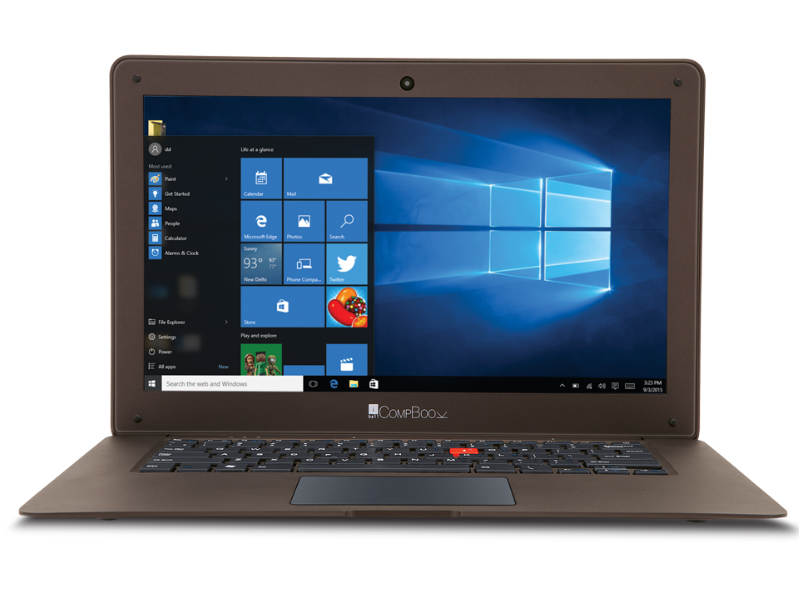 World's Cheapest Laptop CompBook
iBall has launched  World's Cheapest Laptop CompBook,  Excellence Laptop and making it the cheapest in the 11.6-inch category.This Laptop is available in the Market. CompBook is the World's Cheapest Laptop in the history of Laptop.The TouchPad on the laptops have multi-touch functionalities, which means it understand certain gestures as shortcut commands. For example, pinching in and stretching out your two fingers will zoom in and out of the screen respectively, and swiping the three fingers on touchpad away from you will get all the windows to open at once.
[quads id=4]
Price of  World's  Cheapest Laptop CompBook
The price of the CompBook Laptop is only Rs.9,999, it means that it is a very cheap price for the Laptop which is equal to the Price of a Smartphone.

.
Features and Specifications
Processor
Intel® Atom Processor (Up to 1.83 GHz, Quad Core Z3735F).
Design and display
Touch Pad with Multi-Touch functionality. It also has a 0.3 MP camera
29.46cm (11.6") HD Screen 1366*768
Dimension: 29.1×20.3×2.4cm
Weight: 1.09kg
Connectivity
Wi-Fi 802.11 b/g/n
Bluetooth Ver. 4.0
2 x USB 2.0 ports
Mini HDMI Ver. 1.4a
OS of CompBook Laptop
The Windows available for this Laptop is Windows 10
Memory & Storage
Memory: 2GB DDR3 RAM
Storage: 32GB Inbuilt storage
Micro SD Slot, expandable up to 64GB
Speakers
Single 3.5mm Combo Jack for Headphone & MIC
Dual Speakers
[quads id=4]
Disclaimer
The CompBook Laptop is the World's Cheapest Laptop which is Launch by iBall.And the price of this Laptop is very low that is only Rs.9,999.
Friends, Please keep visiting my website I will again come back soon with my another latest tech news of the world in my next post.
See also: Oppo F3 has been Launched in India: Price, Features & Specifications
Spread Some Love, Forward to friends